So, we have finally made it. The literal end of the semester, al that remains is the exam and then the bliss of uni break. I would be deluding myself if I did not say I am longing for that break. Nevertheless, there is still work to be gotten through.
It was interesting reading through the preface to The Portrait of Dorian Grey. Usually,you would think of a preface to give some kind of insight into the text from the writers point of view, rather than the writer arguing the finer points of what art is really on about. But then again it would be silly to assume that Wilde would do something that we would consider the logical choice. Regardless, you could agrue til you blue in the face over what is really meant by most of his statements.
~~~~~~~
I had already planned to travel into the city to take some photos once I finished at work, and I was really glad that one of my photographing buddies tagged along because once we got to the city we found that we needed to find someone else to photograph- due to a stupid half marathon fencing everywher off. So we headed off to Vaulcuse instead and caught dawn there. I was a little annoye because I was really wanting to do some architectual photos, but I can easily do that another time. So, for 2 hours we roamed up and down the coast line, taking photos at various places. The thing that annoyed me the most was all the lights from the boats moored offshore that came up as blips on the horizon- ruining the otherwise perfect dawn. The colours of the sky was amazing but all the predawn photos are just littered with little out of place lights. Oh well, there is always another chance to get some photos.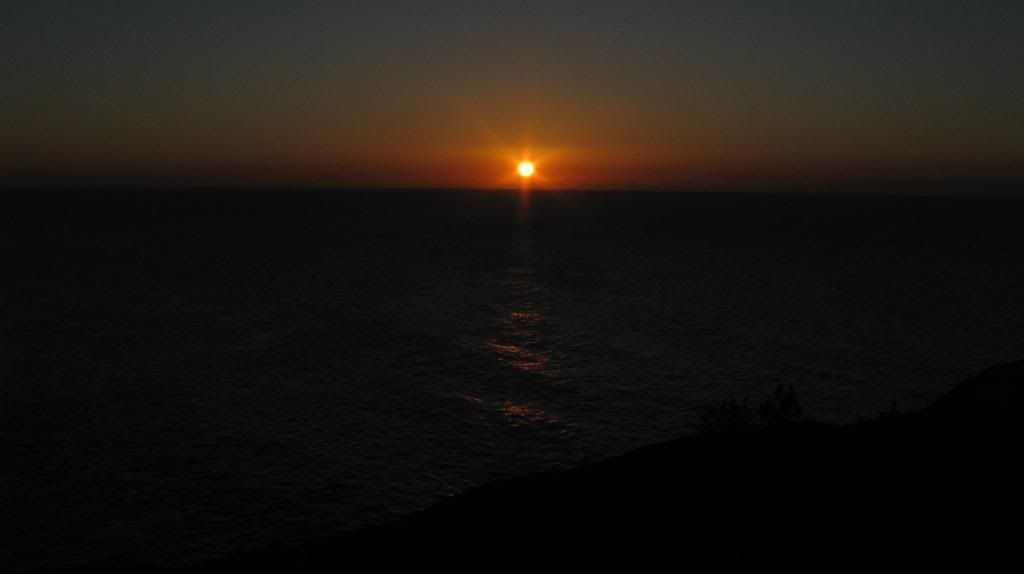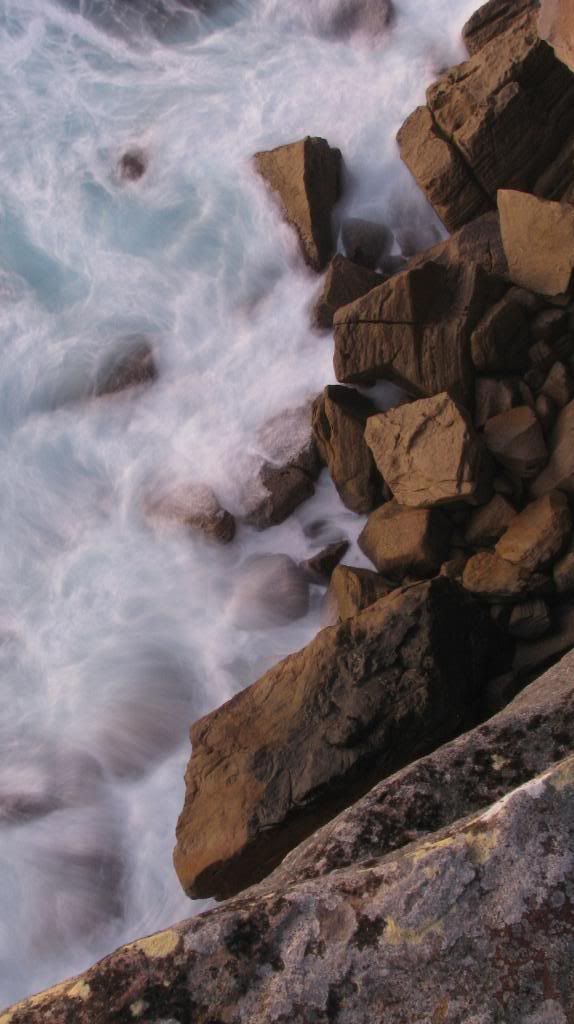 ~~~~~~~
Considering this is my last post of the semester, I am just going to place ever "unpublished" poem I have up for you all to view. The last poem started out as just a line written in my commonplace book by
Joanne Aboud
, as it was part of a dream that really scared her, and insisted that I write a poem using it. Ususally, I wouldn't do it because it was not my thought which spurred the poem but as I was going through a creative dry patch, it just felt like a good way to end the semester.
Enjoy.
The Tree Upon The Cliff
By Jonathan Maranik
Clinging desperately to the cliff,
a smal tree grows
completely cut off from the world.
Within its own way
and in its own time,
this small tree grows
unaware of the risks
that will befall it.
Strong winds will come
to blow it away.
The cliff will even throw rocks
in an attempt to remove
the tree from its face.
And until a calamity befalls
the small tree growing on the cliff
will continue to be
cut off from the rest of the world.
`~~`
Emote
By Jonathan Maranik
Fear grip
when confidence
slips.
Folly strikes
where intellect
hikes.
Hatred habours
when love
vapours.
Malice grows
where mercy
stows.
Humanity fails
when apathy
sails.
`~~`
The Jumbled Scene.
By Jonathan Maranik
Never bfore have I seen
anything like that before me.
Words cannot truly describe
this jumble of images
before my eyes.
Despite te horrow eminating
from that appaling mess,
my gaze upon it is fixed,
unwavering in violent protest
as it progresses.
It is impossible to tell
it it is getting better or worse,
only that whatever it is
is a vile creation
destined to fail.
`~~`
The Vice
By Jonathn Maranik
Stuck in a vice with no way of escape and the pressure slowly
increasing. Each passing moment, its grip gets tighter
and the space between gets smaller. Struggling
is futile as its gripis too strong as it slowly
starts to crush. Stuck in a vice, almost
completely closed, there is little
hope of ever being
released.
`~~`
"It's Not My Problem!"
By Jonathan Maranik
at the request of
Joanne Aboud
"It's not my problem!"
Is the cry of our age,
as we turn our heads
to the ground
and walk away.
"It's not my problem!"
"It's his!"
"It's hers!"
"It's theirs!"
"But definitly not my own!"
"It's not my problem!"
"Not now!"
"Not then!"
"Not ever!"
"You caused this mess!"
"It's not m problem!"
Is all that we can say
as our world
starts to end.
Jonathan Maranik.